The Board Of Trustees Of ACIN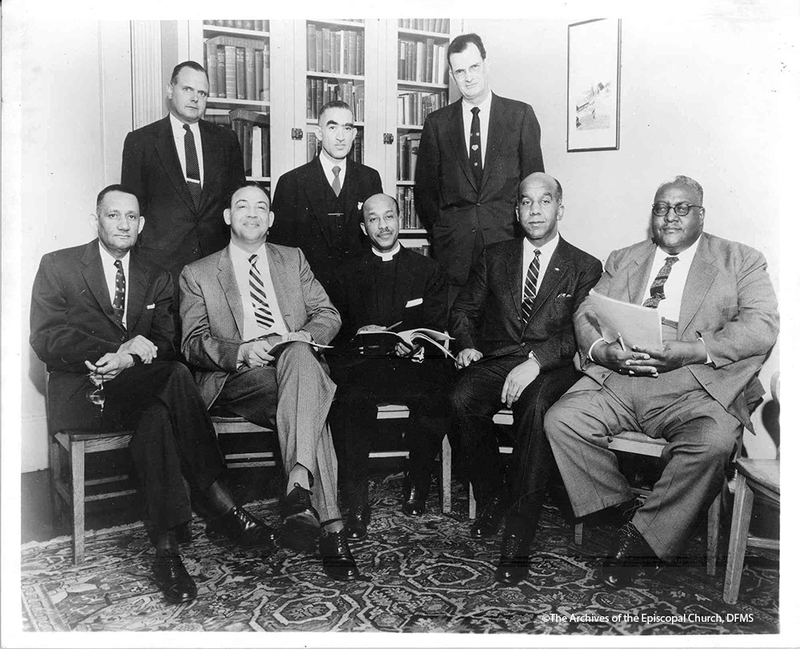 Description
The ACIN Board of Trustees, 1957. Seated left to right: Earl H. McClenney, Sr., St. Paul's Polytechnic Institute; Jon F. Potts, Voorhees School & Junior College; Rev. Tollie Caution, ACIN Secretary; James A. Boyer, St. Augustine's College; W. Milan Davis, Okolona College Standing left to right: Lindley M. Franklin Jr., ACIN Treasurer; JV Anderson, St. Augustine's Business Manager; Rev. William G. Wright, Director of the Home Department and President of the ACIN Board of Trustees.
Source
Records of the DFMS: Executive Council Missionary Program Photographic Records
Rights
©The Archives of the Episcopal Church, DFMS
Collection
Citation
"The Board Of Trustees Of ACIN,"
The Church Awakens: African Americans and the Struggle for Justice
, accessed June 26, 2019,
https://www.episcopalarchives.org/church-awakens/items/show/67
.