Hunter And Dreisbach Hold Vigil And Fast In Protest Of Lovett School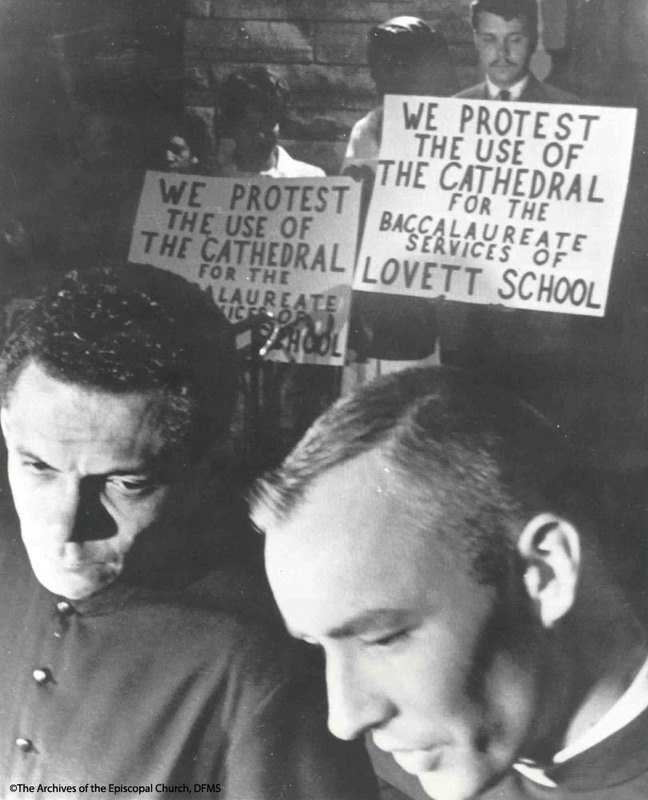 Description
Episcopal priests, Rev. Robert Hunter, left, and Rev. Albert Dreisbach, protest against the use of St. Philip's Cathedral for the Lovett School Baccalaureate service by fasting for 98 hours within the sanctuary, June 1966.
Source
Records of the Episcopal Society for Cultural and Racial Unity
Rights
©The Archives of the Episcopal Church, DFMS
Collection
Citation
"Hunter And Dreisbach Hold Vigil And Fast In Protest Of Lovett School,"
The Church Awakens: African Americans and the Struggle for Justice
, accessed June 3, 2023,
https://www.episcopalarchives.org/church-awakens/items/show/153
.