In Chicago With Browning, 1992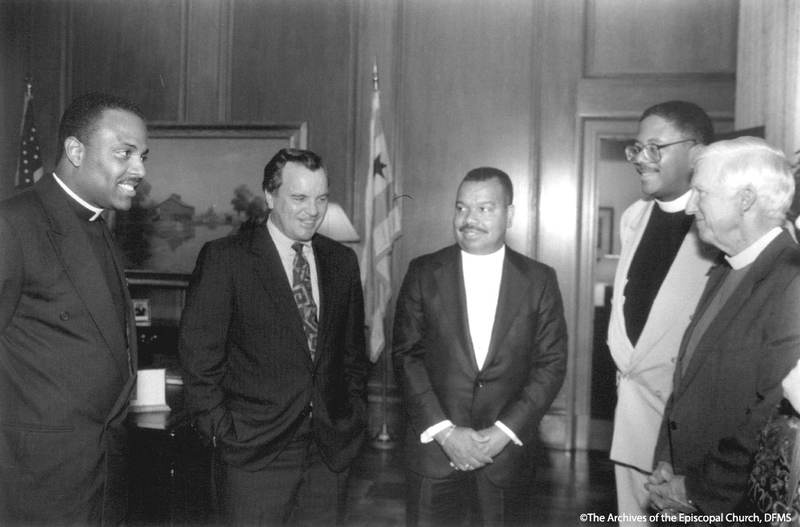 Description
While visiting black ministries in Chicago, Presiding Bishop Edmond Browning (right) and the Rev. Canon Harold Lewis (next to Browning) joined two local clergy, the Rev. Martini Shaw (left) and the Rev. Richard Tolliver (center), in meeting with Chicago's Mayor Richard Daley (left center), 1992.
Source
Records of the Communications Department: Episcopal News Service
Rights
©The Archives of the Episcopal Church, DFMS
Collection
Citation
"In Chicago With Browning, 1992,"
The Church Awakens: African Americans and the Struggle for Justice
, accessed October 5, 2022,
https://www.episcopalarchives.org/church-awakens/items/show/274
.