Diaconate 1938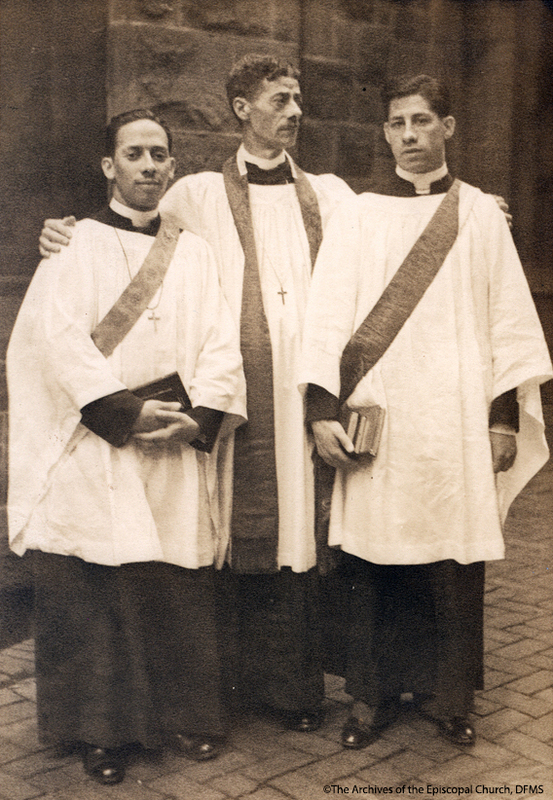 Description
The Rev. Thomas Logan, Sr. (right) with his brother John Logan, Jr. (left) and their father John Logan (center) at Thomas' ordination to the diaconate in June 1938.
Source
Personal Papers of the Reverend Thomas Logan
Rights
©The Archives of the Episcopal Church, DFMS
Collection
Citation
"Diaconate 1938,"
The Church Awakens: African Americans and the Struggle for Justice
, accessed June 24, 2019,
https://www.episcopalarchives.org/church-awakens/items/show/279
.