Allin In Jerusalem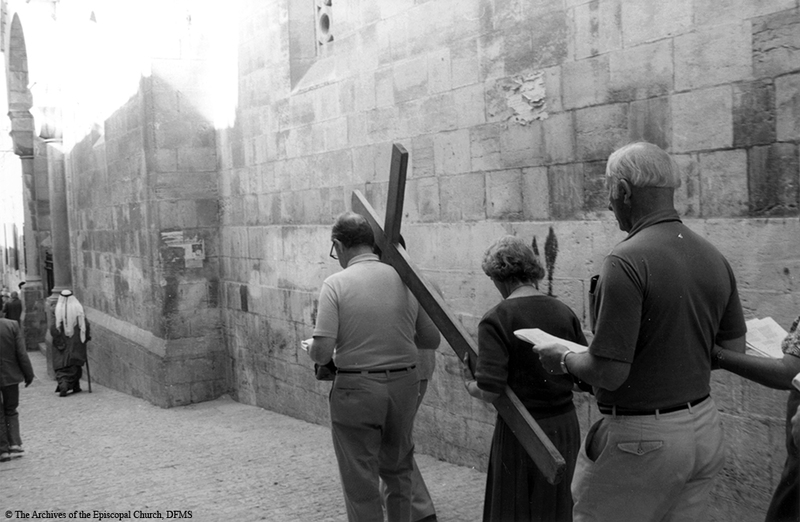 Dublin Core
Description
Allin, his wife Ann and a group of friends and colleagues traveled to Jerusalem on two occasions to undertake a course of study at St. George's College. On this occasion, they walk the stations of the cross, 1985.
Source
Personal Papers of The Most Reverend John Maury Allin
Rights
©The Archives of the Episcopal Church, DFMS
Citation
"Allin In Jerusalem,"
Venture In Ministry: John Maury Allin
, accessed August 22, 2019,
https://www.episcopalarchives.org/jma-presiding-bishop/items/show/128
.