Allin At Uppsala Peace Conference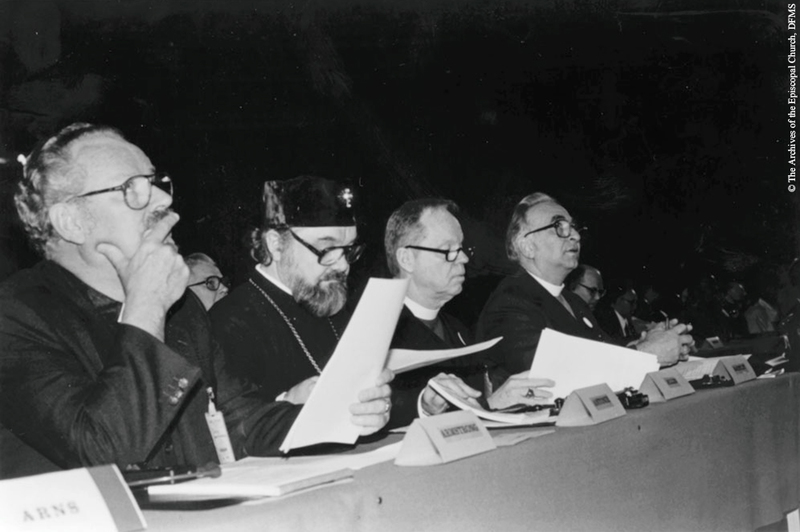 Dublin Core
Title
Allin At Uppsala Peace Conference
Description
Allin attends a plenary session at the 1983 Life and Peace Conference in Uppsala, Sweden. Participants came from all over the world to discuss the problem of nuclear weapons.
Source
Personal Papers of The Most Reverend John Maury Allin
Rights
©The Archives of the Episcopal Church, DFMS
Citation
"Allin At Uppsala Peace Conference,"
Venture In Ministry: John Maury Allin
, accessed August 22, 2019,
https://www.episcopalarchives.org/jma-presiding-bishop/items/show/93
.