Allin GC 1973 Journal Entry 3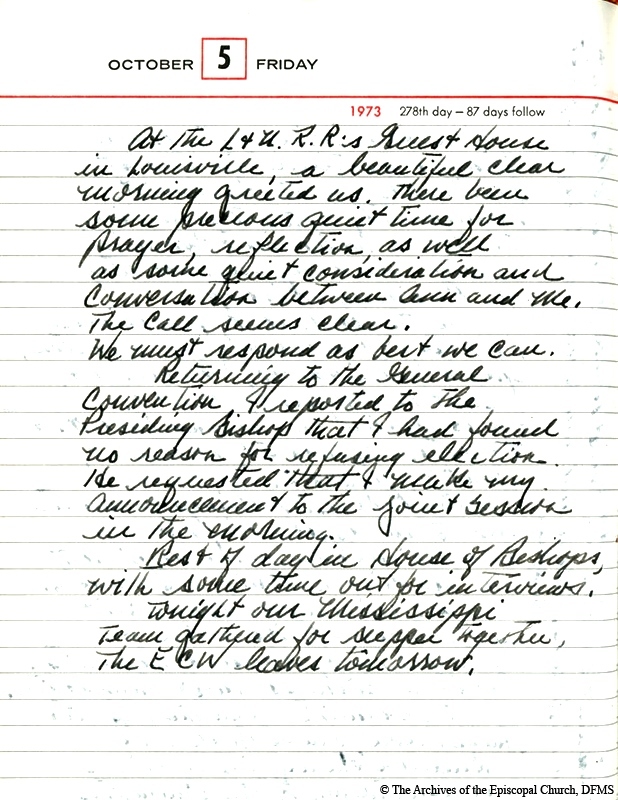 Dublin Core
Title
Allin GC 1973 Journal Entry 3
Description
"Quiet consideration and conversation between Ann and me." Allin writes of his decision, October 5, 1973.
Creator
Allin, John Maury
Source
Personal Papers of The Most Reverend John Maury Allin
Rights
©The Archives of the Episcopal Church, DFMS
Citation
Allin, John Maury, "Allin GC 1973 Journal Entry 3,"
Venture In Ministry: John Maury Allin
, accessed August 22, 2019,
https://www.episcopalarchives.org/jma-presiding-bishop/items/show/154
.