Congratulatory Letter From Bland Mitchell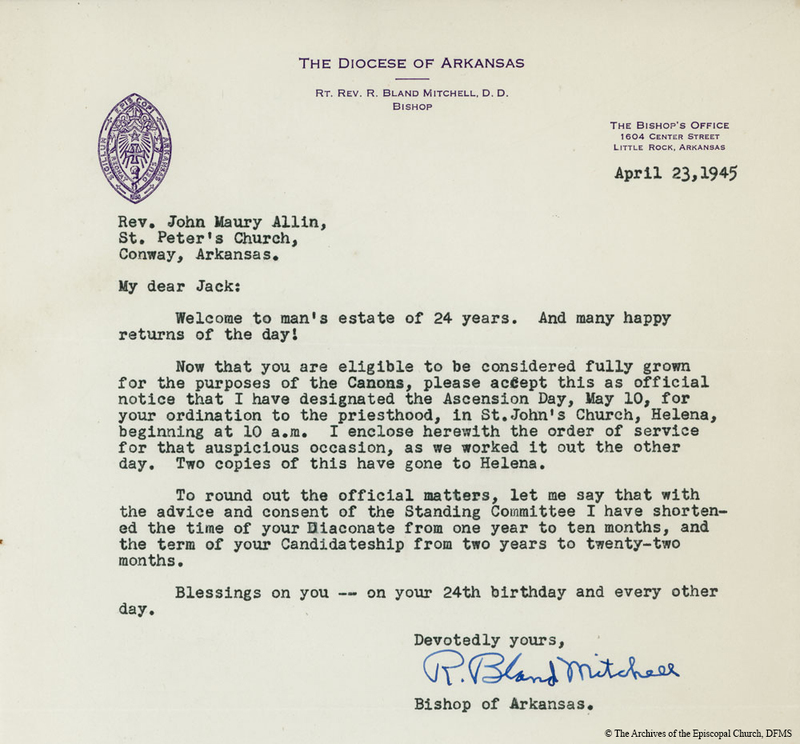 Dublin Core
Title
Congratulatory Letter From Bland Mitchell
Description
Bishop Mitchell's birthday greeting announcing Allin's canonical eligibility for ordination to the priesthood. Being admitted to an exclusive, all-male order was a privileged position not lost on either Bland Mitchell or Jack Allin.
Source
Personal Papers of The Most Reverend John Maury Allin
Rights
©The Archives of the Episcopal Church, DFMS
Citation
Mitchell, Bland, "Congratulatory Letter From Bland Mitchell,"
Venture In Ministry: John Maury Allin
, accessed August 22, 2019,
https://www.episcopalarchives.org/jma-presiding-bishop/items/show/81
.