Rev. Rodman Honored By UBE, 1987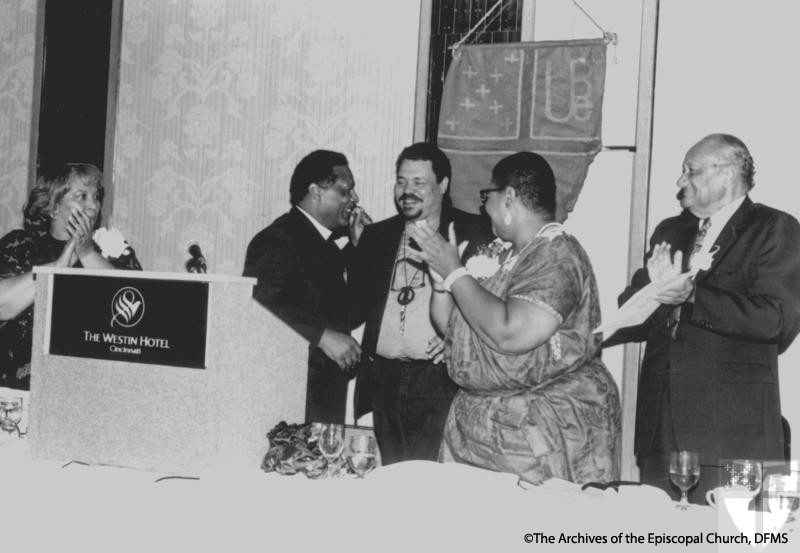 Description
The Rev. Canon Edward Rodman, center, was honored by the Union of Black Episcopalians during the UBE's annual conference in Cincinnati in 1987. Making the presentation was the Rev. Franklin Turner, assistant to the bishop of Pennsylvania, left; Dr. Deborah H. Hines, president of UBE, right; and Dr. Earl H. McClenney, UBE national treasurer. Looking on, far left, is Diane Porter.
Source
Records of the Communications Department: Episcopal News Service
Publisher
Episcopal News Service
Rights
©The Archives of the Episcopal Church, DFMS
Collection
Citation
Barwell, Mike, "Rev. Rodman Honored By UBE, 1987,"
The Church Awakens: African Americans and the Struggle for Justice
, accessed August 22, 2019,
https://www.episcopalarchives.org/church-awakens/items/show/193
.