July 25, 2016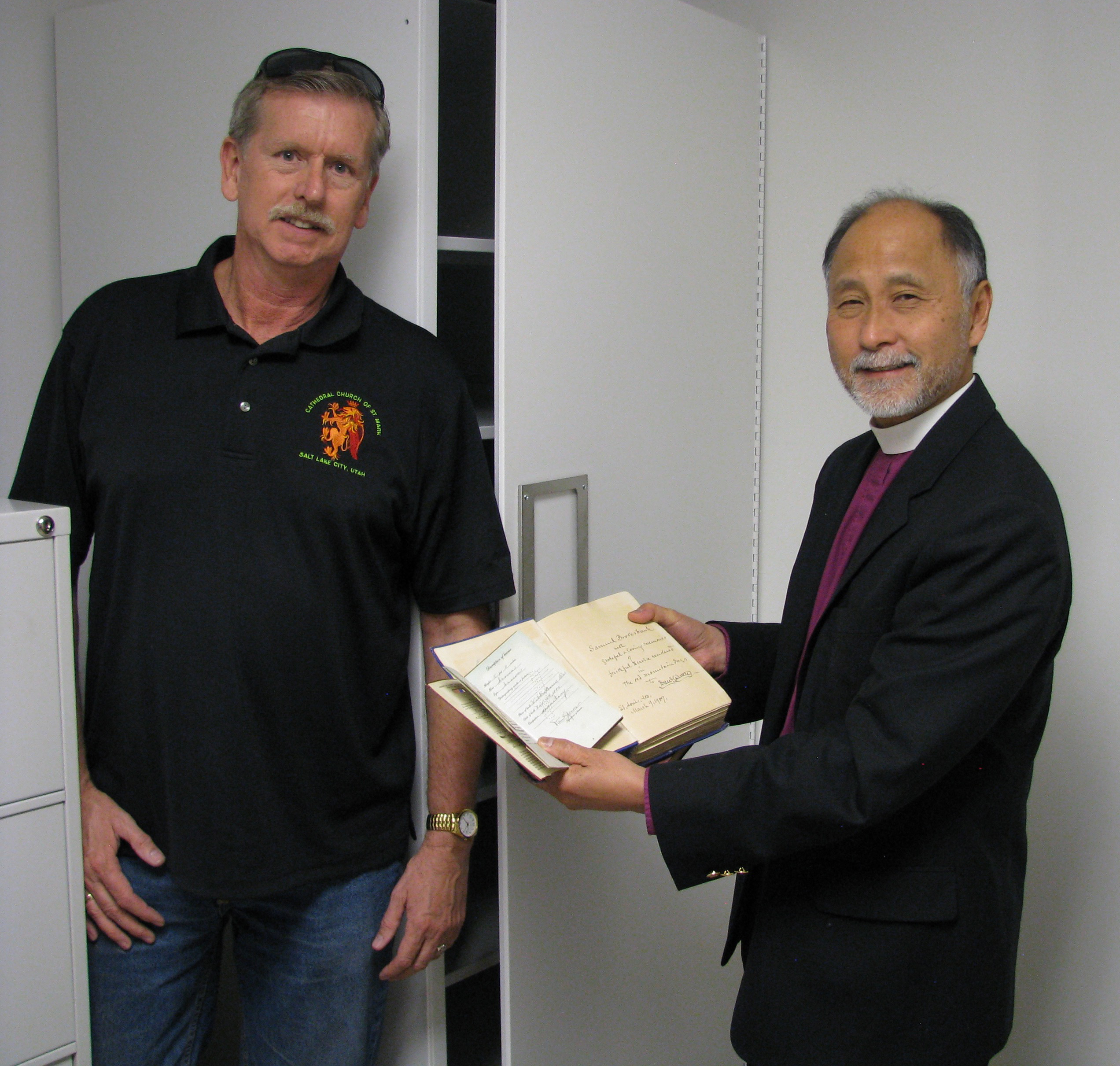 In conjunction with the Utah State Historical Records Advisory Board, a group of dedicated Diocese of Utah volunteers has indexed early Diocesan records from decommissioned parishes and the personal journals of the Rt. Rev Daniel S. Tuttle, the Rt. Rev. Abiel Leonard, the Venerable Lawrence B. Ridgley, and the Rev. Pierre McDonald Bleecker to come up with a first for the history of Utah, a database of early Episcopalians in Utah.
The initial database covers the years 1870 to 1975 and records individuals in Arthur, Brigham City, Castle Gate, Corinne, Dugway, East Garfield (now known as Magna), Eureka, Frisco, Garfield, Helper, Kelton, Kenilworth, Layton, Logan, Myton, Provo, Roosevelt, Silver Reef, Standardville, Terra, and Vernal (some of which are now authentic ghost towns).
The database contains 4,163 line item entries covering Baptisms, Confirmations, Marriages, Burials, Communicant members, Clergy, services held, and in Archdeacon Ridgley's case. "persons to be visited". The Baptism section includes one done by Bishop Tuttle "on board the U.P.R.R. train near Hanging Rock, Utah" and the services section records services not being held due to heavy snow, several scarlet fever outbreaks, and when the person with the key to the Kenilworth schoolhouse unexpectedly took it out of town for the weekend.
Diocesan Historiographer Kurt Cook, the project coordinator, credits the hard work of a dedicated group of volunteers without whose help the database would still be only a dream: Nancy Appleby, Ruth Cherecwich, Marlin Haws, Pam Holliman, Kristin Madden, Kathryn Miller, Russ Pack, David Reed, Carolyn Roll, and Nancy Tanner. All total, the group put in a total of 307 hours of volunteer work.
Visit the Diocese of Utah's website to view the index.