Political Friendships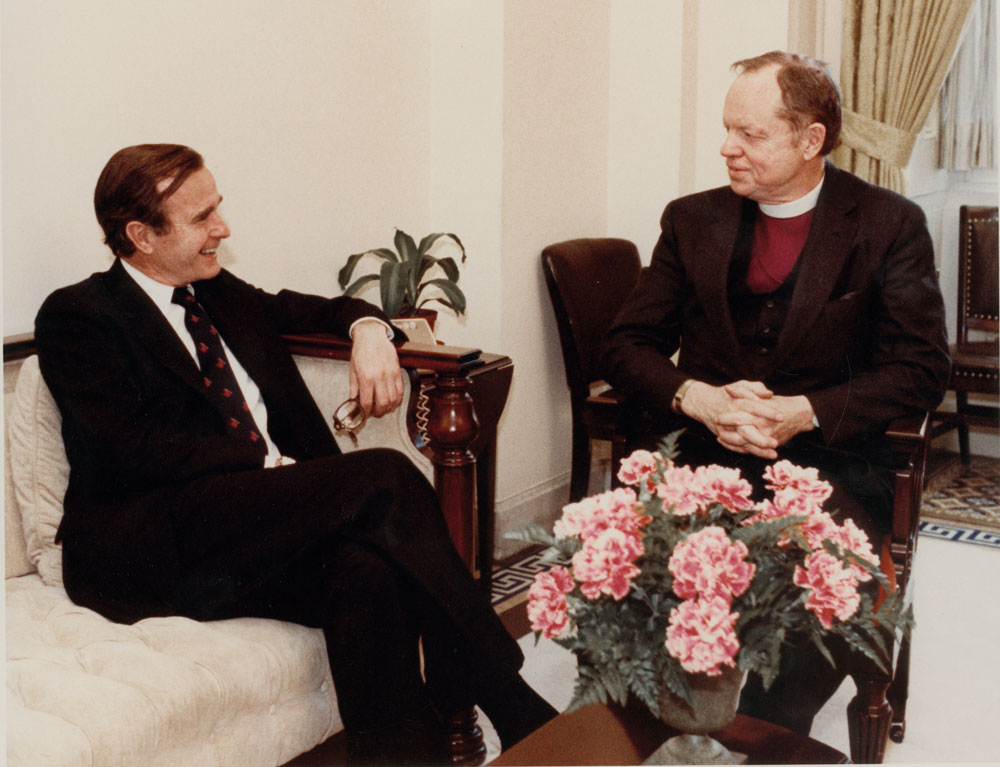 Allin and Vice President Bush at the White House, 1981. The two men first met in 1963 after Allin offered the prayer at the opening of the congressional session. Although Bush and Allin did not always agree on political policy or strategy, they maintained a friendship full of lively debate.
A Bishop at the White House
In his quest for involvement in peacemaking and policymaking, Allin corresponded with presidents Kennedy, Nixon, Ford, Carter and Reagan and was invited to the White House on various occasions. It was still a time in American politics when mainstream Protestantism held sway over fundamentalism. Most important to Allin was his pastoral and personal relationship with President George H. W. Bush. Allin was a spiritual advisor to Bush throughout both his vice presidency and presidency. In their correspondence, Allin would submit what he called "Impressions/Reflections" to Bush, commenting and making recommendations on everything from Bush's public persona to his campaign strategy to his policymaking. In Allin's retirement, he spent the summers serving as vicar of St. Ann's, Kennebunkport, Maine, where Bush was a member of the vestry.