Committee of Concern
"I am so deeply convinced that through [this] informal gathering of representative religious leaders, we can do much to increase understanding, improve communication, and in some instances effect coordination." 17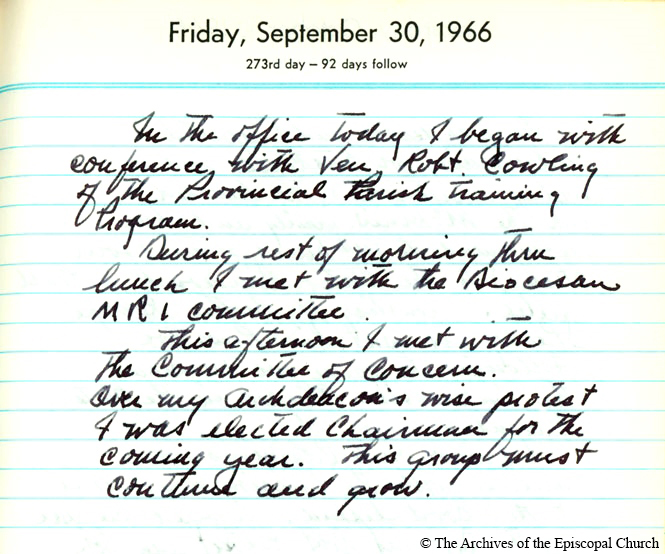 "This group must continue and grow." Elected chairman, Allin writes of his hopes for the future of the Committee of Concern, 1966.
A Gradualist Approach
Allin addressed the issue of race in his own diocese with an approach that became a hallmark of his leadership style: identify the native talent for engendering change, procure additional skills and funding to fill gaps, and give the local body time to achieve success and regain dignity. His method was pragmatic. He saw the opportunities for action that could be gained by overcoming or sidestepping systemic obstacles, if in doing so the fundamental unity of the body could be preserved. The Committee of Concern was an example of a gradualist response to the racial crisis. Allin was convinced that a group such as this, internally-rooted and inter-faith in membership was imperative to address racial turmoil in the state.