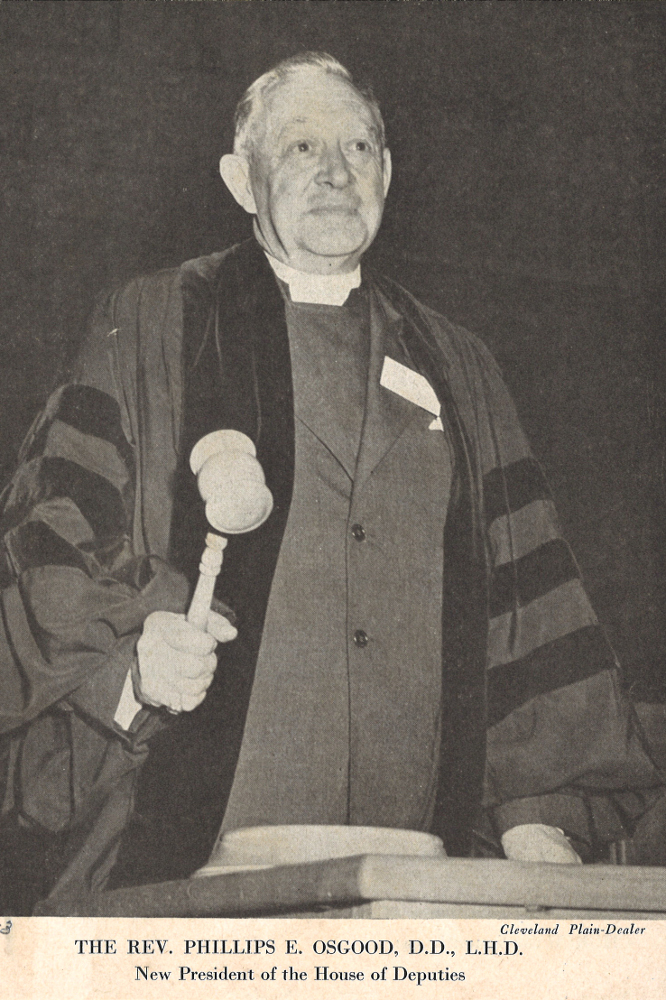 Elected 1943, Day 1; served to 1946
The Rev. Phillips Endecott Osgood, a prolific writer of plays and pageants who was noted for his popular and evangelical speaking style, was born in Attleboro, Massachusetts, in 1882. He graduated from Harvard with a B.A. in 1904 and received his B.D.S. from the Episcopal Theological Seminary in 1907. He was ordained to the diaconate in 1907, and became curate of the Chapel of the Ascension, Boston, that same year, before his ordination to the priesthood in 1908. Osgood served several parishes in Massachusetts before becoming vicar of the Chapel of the Mediator in Philadelphia in 1915, where he found the parish with 265 members and left it six years later with 1050 communicants. In 1921 he became rector of St. Mark's in Minneapolis, where he served for twelve years, finally returning to Boston in 1933 as rector of Emmanuel Church in Boston's Back Bay. Osgood was deeply involved in religious education and was chairman of the Commission on Church Drama and Pageantry. A theological liberal, Osgood eventually left the Episcopal Church in August of 1945 and became a Unitarian.
READ
A Sinner Beloved, A pageant on the theme of redemptive love written by Rev. Osgood.